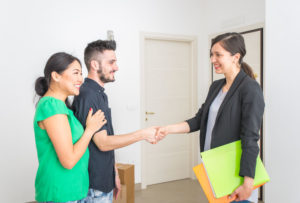 You know to keep your car insurance and health insurance up to date, but has title insurance been at the front of your mind during your home buying process? For most buyers, title insurance is an afterthought that they entrust to the person most convenient to complete the job. However, title insurance is actually one of the most important components of purchasing a new home, and as such it should be handled by a professional and experienced real estate attorney.
What Is Title Insurance?
When you purchase a home, you purchase the rights to that home's title, which is the legal statement of ownership that provides full rights of property use. A clear title gives you the legal ability to make modifications to your home, transfer its ownership, and finance as you desire. If a title is not clear, meaning it is blocked or defective, you cannot achieve legal ownership.
Title insurance protects you against any potential title defects before and after you purchase your home. Your attorney will search property records to ensure that no problems exist with your title, like clerical errors or undisclosed heirs or liens. The insurance will also compensate you for any equity you lose in the rare instance that someone ever challenges your title or proves you purchased an illegitimate title.
A Real Estate Attorney Provides Experience
Using a firm like Smith, Gaskill & Shenkman Attorneys at Law will apply 33 years of title closing experience to your Palm Beach County home purchase. After more than three decades handling title insurance needs, the real estate attorneys at SGS know exactly how to protect your most valuable investment.
A Real Estate Attorney Has the Right Qualifications
Serving as a title agent requires specific qualifications, all of which the team at SGS have to offer. Certification qualifications include years of experience, recommendations from judiciary and attorneys knowledgeable in real estate, rigorous testing, and the highest levels of continuing legal education
A Real Estate Attorney Knows the Best Solutions
Each attorney at SGS also has extensive experience solving a variety of issues that include the practice of law, an area that non-lawyer title agents and non-lawyer realtors are not licensed to practice. This means that any issue that arises during your title search will be handled with legal precision and accuracy.   
A Real Estate Attorney Gives You the Most Value
Why ask someone to handle your title insurance who is only partially qualified and capable? You get the most value for your money by using a real estate attorney from SGS because you will benefit from the experience of a Board Certified Real Estate attorney for the price of a non-lawyer title agent.  
A Real Estate Attorney Has the Support of Paralegals
Your real estate attorney at SGS also works with a team of real estate trained and experienced paralegals who know how to skillfully communicate with buyers, sellers, realtors, lenders, surveyors, HOAs, POAs, condo associations, inspectors, insurance agents, utilities, the IRS, and other important participants in the closing process.
Call (561) 622-2700 to schedule an appointment with a real estate attorney at Smith, Gaskill & Shenkman Attorneys at Law and trust that your closing process is in the hands of experts.