South Florida Personal Injury Attorneys
Serving Personal Injury Clients in West Palm Beach, Wellington, Palm Beach Gardens, Boca Raton, Palm Beach, Broward, Miami-Dade, Martin Counties, and ALL of South Florida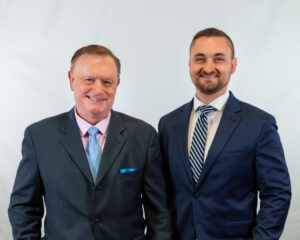 The South Florida personal injury attorneys at Smith & Smith, are committed to obtaining the results each client deserves, when they have been injured in an accident through no fault of their own. Whether a loved one has suffered a personal injury wrongful death or you have been rear-ended in a car accident, our South Florida AV rated, Personal Injury Law Firm is here to help. Managing pain, loss of income, and growing medical bills from an accident is challenging, especially if you are also trying to communicate with both your insurance company and the negligent insurance company or responsible person(s). Our injury attorneys have the knowledge, resources, and relationships to successfully represent you throughout your personal injury or wrongful death claim.
Throughout our years in the West Palm Beach, Palm Beach Gardens, Boca Raton, Wellington, Palm Beach, Broward, Miami-Dade, and Martin counties community, we have built a strong network of qualified professionals, including doctors, specialists, investigators, accident reconstruction specialists, economists and other experts to help construct and present the strongest possible personal injury case on your behalf. Leave your worries in the hands of experienced, compassionate, professionals, and let us guide you through the process. Our reputation speaks for itself – allow Smith & Smith, to stand and act as your legal voice and fight for the settlement you deserve.
Preserve Your Rights – Speak with a Personal Injury Attorney Right Away
The first step to rebuilding your life is to call our office and SCHEDULE A FREE CONSULTATION. During this consultation, our attorneys will assess liability, causation, and damages, and provide you with a comprehensive case analysis, free of charge. Although the initial consultation can seem intimidating, rest assured that our compassionate attorneys and staff are here to help.
We handle a wide range of personal injury cases, including:
Car accident cases

Wrongful death cases

Truck accident cases

Slip and fall cases

Condominium/HOA negligence cases

Hit and Run car accident cases

Motorcycle accident cases

Bicycle accident cases

Pedestrian accident cases

Bus accidents

Uber and Lyft Accidents

Passenger accident cases

Boating and Dock Crash cases

Cruise ship accidents

Municipality cases

Dog bite cases

Trampoline cases

Stairway cases

Hazardous Parking Lot cases

Construction accidents

Ultra-hazardous Activities or Conditions
If you have been injured, call our office 561-622-2700 or click this link to schedule a free consultation.