Motorcycle Accident Attorneys Palm Beach
Serving Personal Injury Clients in West Palm Beach, Wellington, Palm Beach Gardens, Boca Raton, Palm Beach, Broward, Miami-Dade, Martin Counties, and ALL of South Florida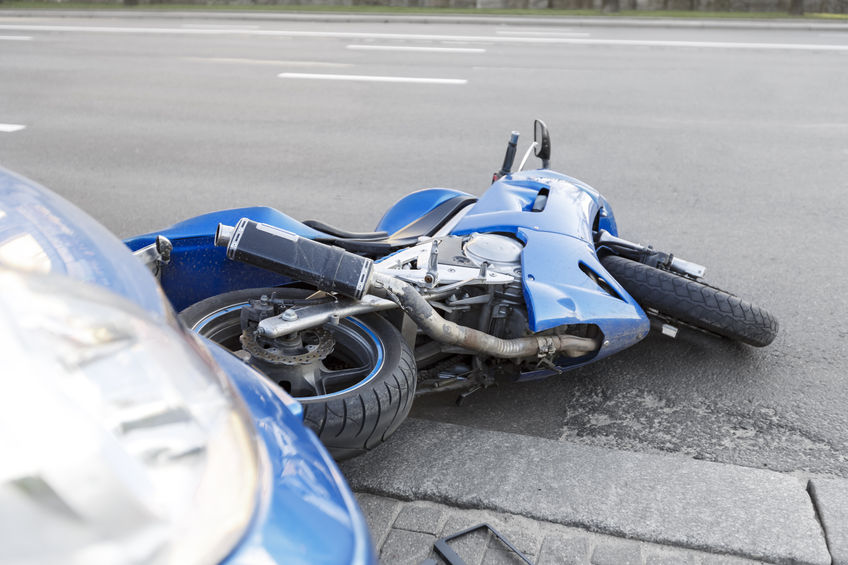 The Insurance Institute for Highway Safety says that mile-for-mile, motorcyclists are 29 times as likely to die on the road as those traveling in cars. In 2016, 5,286 motorcyclists were killed on U.S. roadways—a 5.1% increase over the previous year, and the largest number since 2008. Tens of thousands of other motorcyclists were injured.
If you've been seriously injured in a motorcycle accident or have lost a loved one in a motorcycle accident, hiring a personal injury attorney as soon as possible is critical for a myriad of reasons, including preservation of evidence. While you are recovering from your personal injuries, witness statements, photographs, spoliation letters, as well as numerous other protective measures must be taken as soon as possible to preserve the evidence. This evidence, including photographs of property damage and personal injuries, is often times crucial to the preservation of a personal injury motorcycle accident claim.
When you retain Donald R. Smith & Associates, to represent you in your injury claim, you are gaining a combined 45+ years of personal injury experience in the West Palm Beach, Wellington, Palm Beach Gardens, Palm Beach, Broward, Miami-Dade, and Martin Counties community, a team of experienced personal injury attorneys and staff, as well as a wealth of resources and experts. CALL NOW 561-622-2700 TO SCHEDULE A FREE CONSULTATION.
Damages in Motorcycle Accident Cases
Every personal injury case is different, and motorcycle accident cases are no exception. Some of the factors that will impact the compensation you may receive include:
Insurance Coverage (or lack thereof)

Whether you were partially responsible for the accident

The extent and duration of your injuries

The amount of medical bills and other expenses incurred

The need for ongoing medical care and other assistance

Loss of income and future earning capacity
To learn more about the damages you may be entitled to, schedule a free consultation with one of our experienced motorcycle accident lawyers.